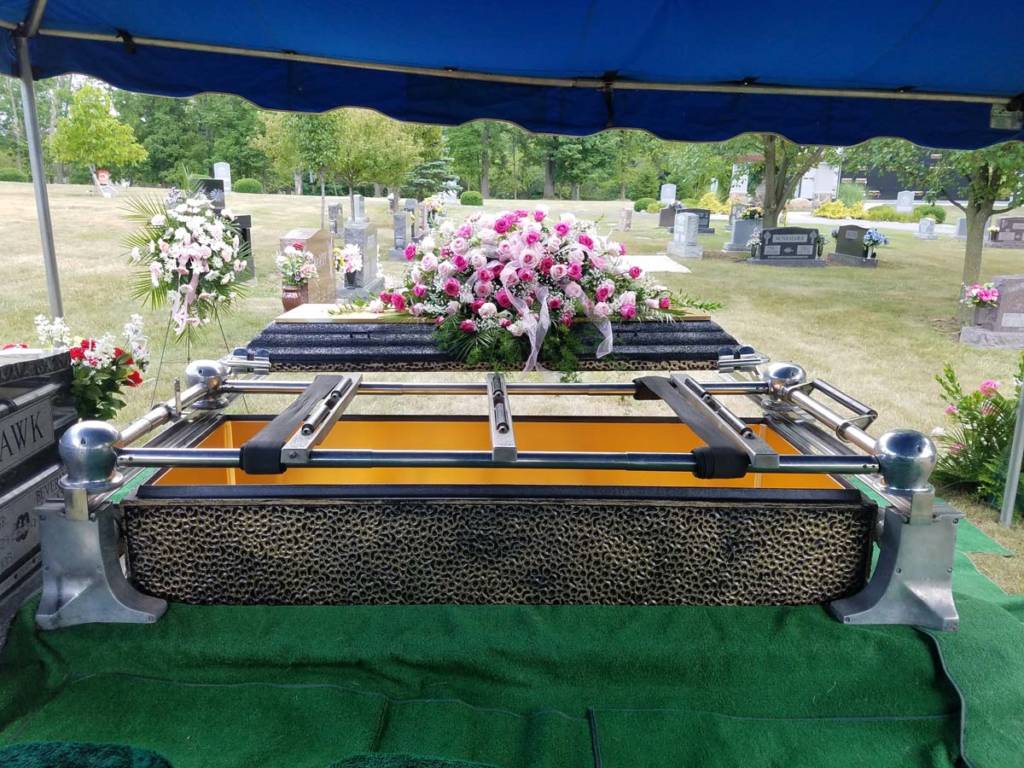 Ground Burial
Ground Burial remains the most common form of memorialization. In this case, a casket is placed inside a concrete container called a burial vault that is placed into the ground. Those who prefer a ground burial have a variety of options including where the grave site is located within our Cemeteries and what type of monument you desire. One popular choice is the Family Lot that includes four or more individual grave sites to be occupied by immediate Family members. This option allows for the installation of an upright family marker, as well as individual grave markers that are set flush to the ground. Individual graves and companion graves are also available throughout the cemetery grounds.
Natural Burial
For many, keeping it simple is a way of life. The desire for more basic choices has inspired a renewed appreciation for natural burial. In keeping with this philosophy, natural or Green burial is offered in our Cemetery. We call this section "The way of the Cross". A Natural burial disallows the use of certain embalming chemicals, concrete burial vaults and metal caskets in favor of natural wood caskets or simple shrouds that allow the natural cycle of life to occur. Furthermore, this section and the ground therein are preserved in a more natural state. Granite boulders, pathways, Trees and landscape keep with preserving the area in its Natural form.
Mausoleums
mausoleums offer and elegant alternative to ground burial. Numerous options are available to accommodate different family preferences, such as our Niches (cremation), Single crypt, Companion crypt or Private Estate Granite Mausoleums. Polished Granite or marble seals each crypt and dignified decorative options are available such as Expressions in Bronze and Flower Vases. Because our Garden Mausoleum crypts and Niches are above ground, no burial vault or opening and closing costs are required. Prices are based on location and level. All costs are included and make for an easy decision. Our Mausoleums are open daily and you are invited to experience first hand the grace and reverence this option provides.
Private Family Estates
Family Estates are small, private mausoleums designed and built exclusively for the use of an individual family. They can contain anywhere from 1 to 24 crypts, and, most importantly, they are entirely private-accessible only to the family or those granted access by the family. Building a private estate mausoleum provides you with maximum flexibility and endless options to create a refined and personalized memorial.